09/22/08 - McCain Rally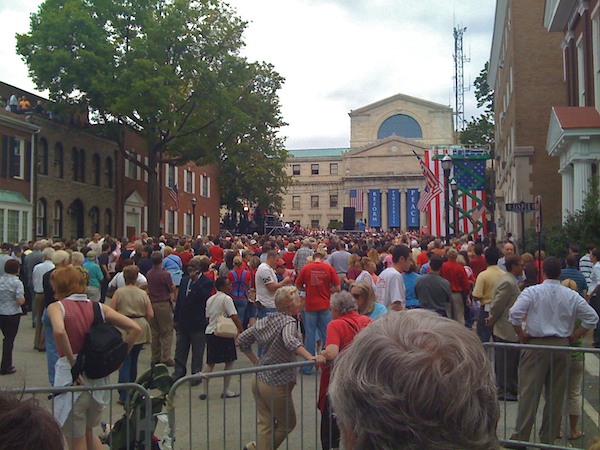 John McCain and Sarah Palin appeared at a rally at the courthouse in Media today, just a couple blocks from where I work. Unfortunately I didn't hear about the rally until I was on my way to work this morning and I didn't even have my compact camera with me, so I was stuck using my iPhone.
A few more of my photos are up on Flickr.