08/21/07 - 101 City Place Crest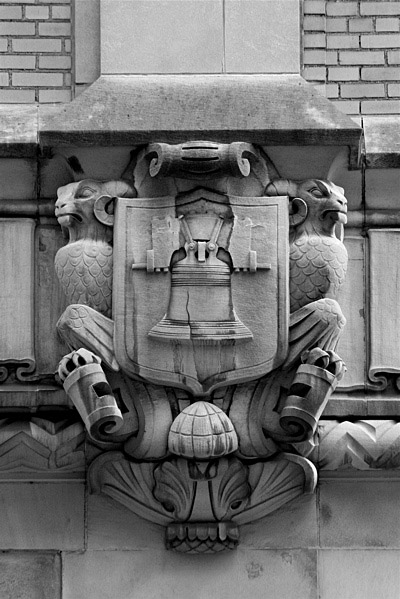 A pair of strange ram-eagle gargoyles surround a Liberty Bell crest on the 101 City Place building. This beautiful high-rise was originally slated for demolition as part of the Convention Center expansion but I have been happily informed that it has been saved.
More photos of this building
are now available on my website.