08/01/06 - Atlantic City Apple Store Sneak Peak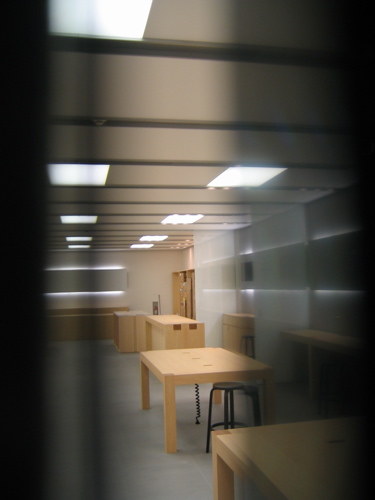 A peak through the cracks into the new, almost-finished Apple Store in Atlantic City. Maybe I'll try to attend the grand opening whenever that will be. As a pleasant surprise,
my photos of the opening
of the Apple Store in Ardmore, PA rank #3 on Google for
"Apple Store Ardmore"
, directly below Apple's own pages about the store.